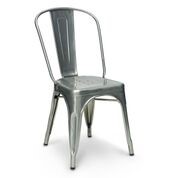 Looking forward to the long sun-filled days and barmy evenings of summer? Now is the perfect time of year to get your garden in shape, so you can enjoy all it has to offer this summer. Here are some ideas for spending more time in your garden when the sun shines:
Grow a vegetable path
Even if you've never tried this before, why not give it a go? A fruit, herb or veggie garden will bring you huge satisfaction, not to mention delicious bounty! If you have a patch, consider growing something new this season to reignite your passion and have some tasty produce to add to your summer meals.
Throw a garden party
You won't need to break the bank to create a festive backyard fit for partying. A few string fairy lights, some homemade paper banners or bunting, some large colourful cushions, a BBQ and makeshift food station and hey presto – you have a party vibe. Mix up your own signature cocktail, put on some tunes and you're all set for a great garden party. Set up some unique, fun garden furniture, like the Tolix Style Chair. Available from Pash Classics, the Tolix Style Chair is a popular choice for cafes and restaurants, are highly durable and look stylish.
Grow your own garnish
Those long, ice-cool refreshing summer drinks always taste better with a bit of garnish. Instead of buying yours from the supermarket, plant a few of your favourites to pick at your convenience. Easy starters include mint, basil, coriander, lemongrass or lavender.
Take a dip
Whether you invest in a full-on pool, an inflatable one or a hot tub, summer is the perfect season for having some watery fun in your garden. Above-ground pools are a lot more sophisticated than they used to be and come in a wide variety of sizes to fit a whole family. If you can think of nothing more refreshing than a cool dip on a hot day and you have the perfect spot – then make this summer one for watery fun.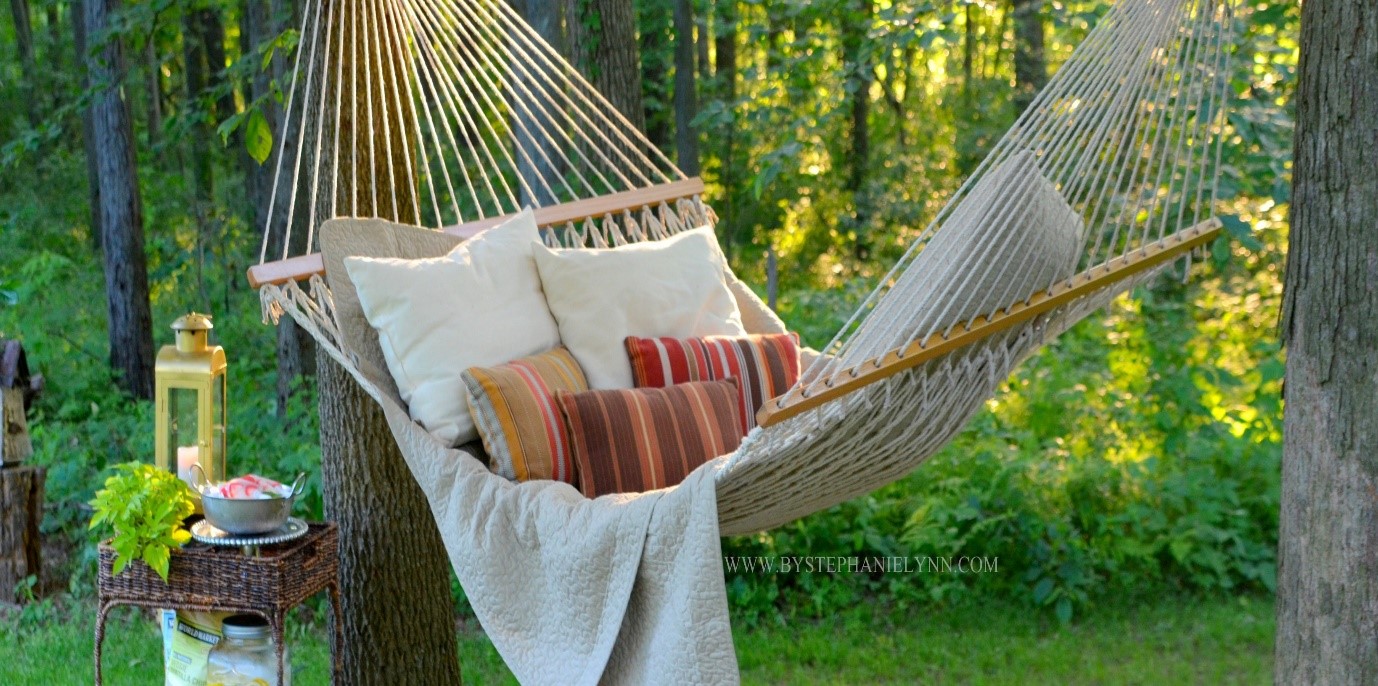 Relax in a hammock
What could be more indulgent and relaxing than swinging in a shady hammock on a summer's day? If you have two trees or beams on a pergola, then you have the ideal spot for hanging a hammock. Don't worry if you don't have a hanging spot. Hammocks can be purchased with their own frames, giving you the flexibility to move it to the best places in the garden.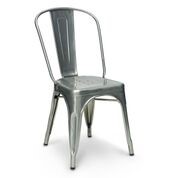 Consider the wildlife
Long periods of dry weather can make life tough for birds, bees, hedgehogs and insects. If you enjoy sitting and watching the birds and bees coming and going, consider installing a fountain or just a pot with water and see who calls in for a drink.
Outdoor rug
To make your outside space more comfortable and homely, roll out a rug on your patio or decking to make it more inviting for relaxing, socialising or playing. An outdoor rug is made from more durable material, such as bamboo, nylon, polyester, jute or polypropylene.