All garages need good storage solutions to ensure tools and equipment are safely protected. Read on for 10 great storage ideas for any garage.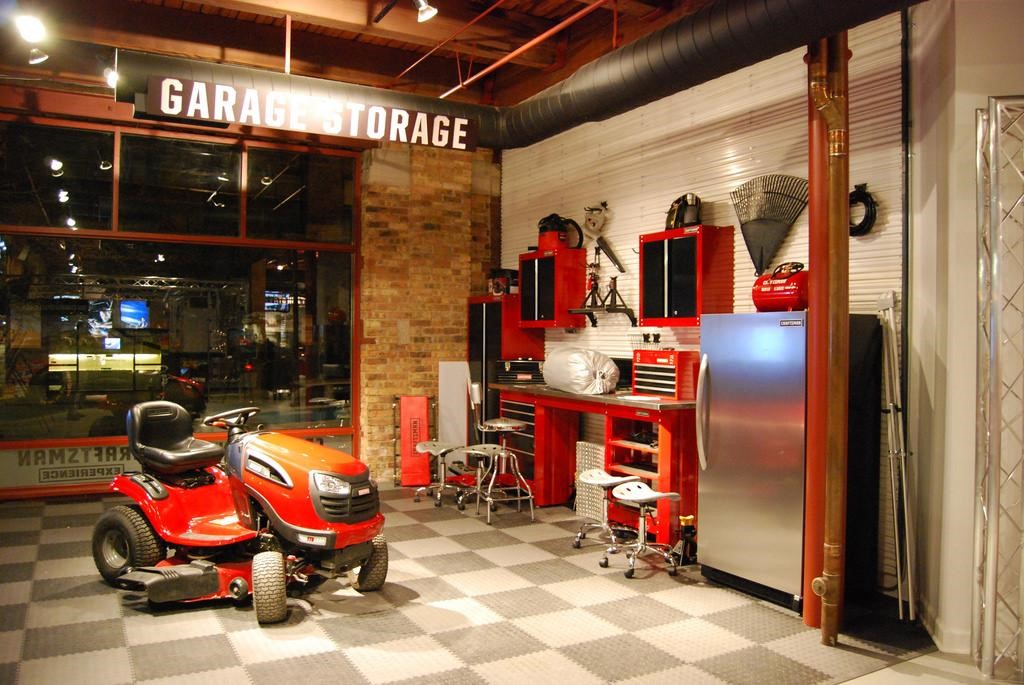 Image Credit

1. Wall Storage
Using the walls is a great way to improve storage space. Tools, chairs, bikes and even wheelbarrows can be stored on hooks at varying heights along the walls.
2. Tools Towers
Tools towers are great for storing shovels, trowels, forks and spades. These are ideal for gardeners as they keep everything neat, upright and easily accessible.

3. Ceiling Track Storage
Installing a ceiling track means you have a whole new level of storage space. Label each box clearly so you can see which box houses which items from the ground. Ceiling storage like this is often cited in guides on how to make the most of small spaces.
4. Ball Cage
If you have lots of sport balls, such as footballs, netballs and basketballs, a ball cage can keep them neatly together. Make one by attaching ropes or cables between wooden platforms to hold the balls inside the vertical cage.
5. Corner Shelves
Don't waste the corner space. Add small corner shelves for storing paint cans, tools, tape, nuts and bolts in jars, along with other small items.
6. Bench on Wheels
A workshop bench on wheels is great for the garage. The rolling bench provides a solid surface to work on, while the mobility means it can be moved around and taken outside in summer.
7. High Shelves
High shelving makes use of the height of the garage. Keep items you use less often on high shelves to save space. Consider shelving options for high-quality Garage Shelving from stockists such as garage-shelving.co.uk  to ensure your items are stored safely and securely.
8. Old Pallets
Don't throw away your old pallets. Instead, upcycle them and create your own tool organiser. Saw off the front planks and nail it to the wall. This is ideal for storing brooms, spades and planks of wood.
9. Magnetic Strips
Magnetic strips are often found in kitchens as knife racks, but they are great for garages, too. Use one to keep tools tidy and organised.
10. Peg Boards
Peg boards can help organise your garage clutter thanks to all the useful accessories you can get for them, such as buckets, hooks and shelves. They are customisable, so you can create your own perfect storage solution.