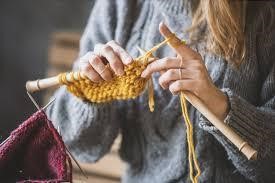 Knitting is something that has really taken off in recent years. It was once seen as something that was for very elderly women, but nowadays it is a hobby that many more people are starting to embrace, both men and women of all ages.
The secret is out, and people are starting to realise something that these old ladies have long known – that knitting is good for you!
There are lots of ways that you can get hold of the patterns and equipment that you need for knitting nowadays thanks to the internet, such as these knitting kits www.woolcouturecompany.com/collections/knitting-kits – so just what are the benefits of knitting? Here are just a few of them…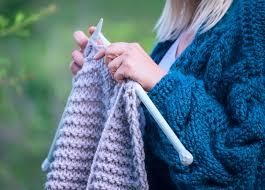 Reducing Stress – Knitting is proven to reduce stress and lower the blood pressure. Knitting is an activity which can be enjoyed by most people and if you are feeling stressed out it is a great way to help you to relax and unwind. The rhythm and repetition of knitting can help the brain achieve a meditative state which in turn then keeps you calm and relaxed.
Improves Concentration – If you struggle to concentrate, knitting can be helpful. For this reason, it is also a great activity for kids to get into as it helps to give them a focus and get rid of the other things that can be cluttering up the mind and causing a distraction.
Creating Useful Items – As well as all of the health benefits of knitting it is also something that you can do to actually produce things that are of use to you! Especially during the winter, you can create all sorts of useful things, from cosy jumpers to blankets that you can keep warm under on a cold winters' night. It is also a great way to create homemade gifts for Christmas that people will love.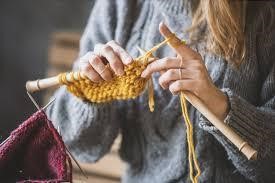 Socialisation – For people who feel lonely, knitting can be the perfect way to meet new friends and connect to others. Knitting clubs are a valuable resource for lots of people and they are a great thing to do to also help you learn new tips and techniques as well!