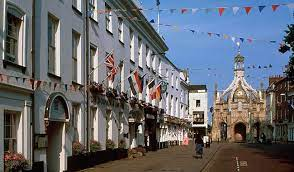 There are many factors that influence where we choose to live, from affordability to local services to proximity to friends and family. One important consideration is whether people who live in that area are generally content with where they live. Every year Rightmove produces its "Happy at Home Index" to identify which places are top for residents' happiness.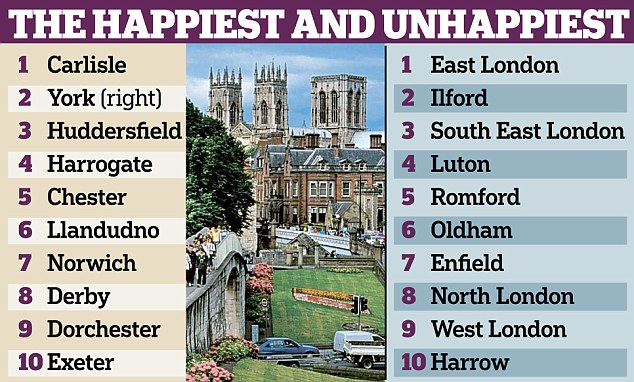 How is the Happy at Home Index compiled?
Rightmove surveyed more than 21,000 people around the country to gather data for the Happy at Home Index. Questions spanned topics such as green space and access to nature, availability of cultural activities, and whether the area has a sense of community and belonging. In the country as a whole, the happiest location was St Ives in Cornwall, followed by Galashiels in Scotland and Woodbridge in Suffolk.
The top ten places in the South East
1. Newbury
Located on the edge of the Berkshire Downs, Newbury has beautiful countryside, historic churches and castles, and is the headquarters of several major companies. It is also home to the famous Newbury Racecourse.
2. Sevenoaks
Sevenoaks is a town of around 30,000 people, situated in Kent and within easy commuting distance of London. This has made it a sought-after, if expensive, destination. Knole Park, run by the National Trust, is found nearby.
3. Horsham
On the edge of the Weald in West Sussex, Horsham is an affluent historic market town with relatively short commuting times to London, Gatwick Airport and to Brighton on the coast.
4. Hove
Sometimes overshadowed by neighbouring Brighton, the seaside resort of Hove has come a long way from its days as a fishing village. As residents like to say when Brighton is mentioned, they live in "Hove, actually."
5. Worthing
From fishing village to Georgian resort to centre of market gardening, Worthing has a long history. Today it is known for the financial services industry, but is also home to multiple theatres and one of the UK's oldest working cinemas.
6. High Wycombe
High Wycombe in Buckinghamshire has been a market town for hundreds of years and during the 1800s was known for its furniture manufacturing. In recent years it has been modernised and redeveloped.
7. Guildford
Guildford in Surrey is surrounded on three sides by the Surrey Hills Area of Outstanding Natural Beauty, so development is concentrated at the north end. If you're looking for the best conveyancing solicitors Guildford to help you purchase property here, firms such as Sam Conveyancing can handle every stage of the process.
8. Winchester
Once practically the capital of Anglo Saxon England, Winchester is known for its affluence and is home to Winchester College, among the oldest and most prestigious of England's private schools.
9. Chichester
Chichester is the only city in West Sussex and has a history spanning back to Roman times. Tourism, leisure and the public sector are some of the main areas of employment. Many people visit or work at the local marinas.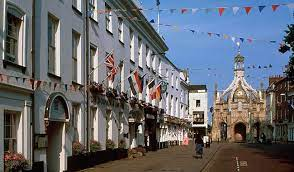 10. Fareham
The bricks that built the Royal Albert Hall came from Fareham, a town between Portsmouth and Southampton. It's an important location for the Royal Navy and the Ministry of Defence, as well as Coastguard operations, but also has modern shopping and cultural facilities.