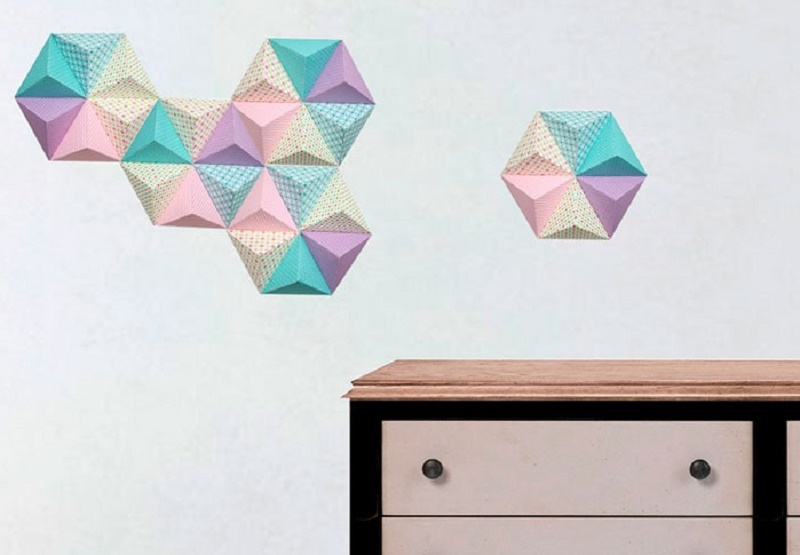 Today we are going to decorate with printed paper from my Mosaic collection. A few days from the end of this year, why not give some idea to renew the decoration of the walls of our scraproom, room or living room? It is a super simple idea with which we can form dream mosaics. Let's discover the ideas of a wall decoration with paper.
Material needs for Wall decoration with paper
Mosaic collection of Anita and her world.
Double-sided tape of the Basics of Anita and her world.
Folder of the Basics of Anita and her world.
Cutter.
Rule for Westcott court.
Templates.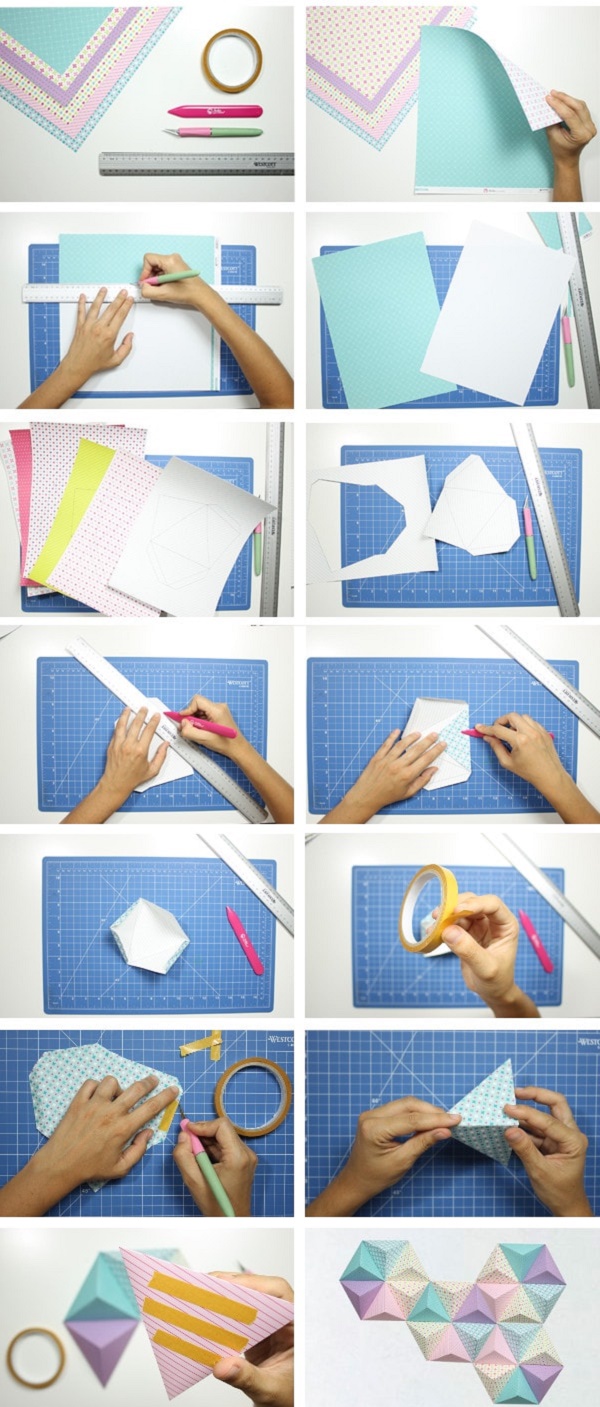 Step 1
To make our mosaic, we are going to use scrapbooking paper from my mosaic collection. As the scrap papers measure 12 x 12 inches, the first thing to do is cut them to leave them with an A4 size measure.
In this way, we can print the template on paper, and we have to cut and shape later.
Tip: Remember to print on the side of the paper that you do not want to use so that when you fold. You can not see the printed marks.
Step 2
Once you have the piece cut out, help yourself with a ruler and my folding machine to make the necessary folds.
Step 3
Once it is all folded, fold the figure and check that it has a pyramid shape. Then he uses the double-sided tape over the flaps and begins to paste.
Step 4
Repeat the process another 5 times to form a hexagon.
Step 5
Design your mosaic and decorate the wall you have chosen.
Ideas to decorate the wall with paper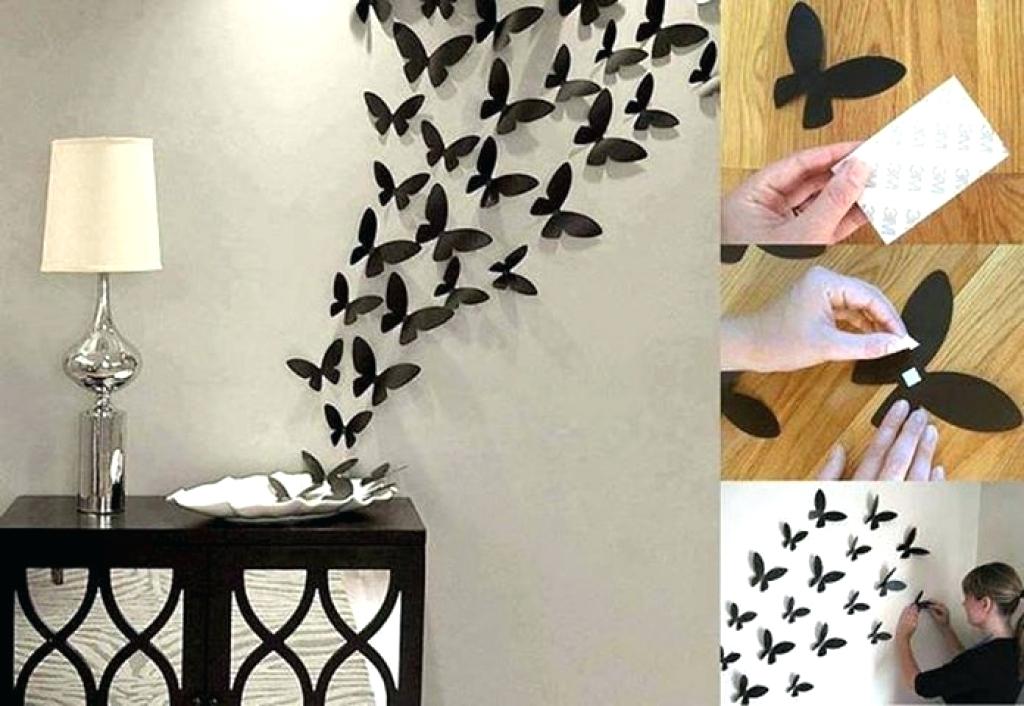 The paper flowers in candy colors are ideal to make your work or study area a place where you feel at ease. You can concentrate and beautiful.
PAPER IN THE KITCHEN
Yes, but that is resistant to moisture and can be easily cleaned, with vinyl being the best. Combine geometric patterns with Nordic furniture and you will have a retro and cozy kitchen.
GAIN DEPTH
If you only wall the headboard, you will get visual amplitude and give prominence to the area. Choose eye-catching prints like vegetables or tropical.
TAKE OUT YOUR MOST CREATIVE SIDE
Mix papers with different drawings but of the same color range. Put a striped base and decorate the rest of the wall creating panels with moldings and paper.
NATURE AT HOME
Open the doors of your home to papers of birds, butterflies … you will create cheerful and attractive spaces.
ALTERNATIVE TO TILES
Do you want to renovate your bathroom? Put waterproof paper, vinyl type and you will have a new and warm space. If you do not dare to put it in areas where the water gives directly, combine it with other materials such as wood.
MUCH MORE THAN WALLS
Forra shelves, drawers or cabinets to renew or gain depth. You only have to eliminate roughness, spread glue on the surface, place the paper and smooth with a cloth to avoid possible bubbles.
In children's spaces creates environments to rest, but also full of color and to encourage the imagination.