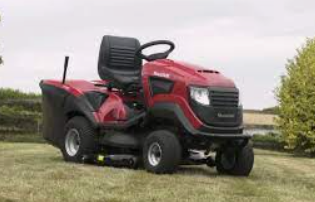 How long has Mountfield been around?
Lawnmowers have been sold under the Mountfield name for around 50 years. They are well-known and respected as a reliable and high-quality brand.
In 1962, Mountfield first made their rotary mowers in their Maidenhead premises. Although those mowers are very different from the lawnmowers they manufacture today, the quality remains.
Why are Mountfield lawnmowers popular?
The comprehensive warranty that comes with a Mountfield lawnmower demonstrates how strongly Mountfield believes in the reliability of their machines and offers buyers peace of mind. Mountfield spares are also widely available should your lawnmower need a repair.
Mountfield offers a wide range of lawnmowers, including machines with four wheels, or a rear roller. In addition, they manufacture ride-on mowers, cylinder mowers and mulching mowers. If a petrol machine does not appeal, they also manufacture electric lawnmowers. Specialist companies such as /www.diyspareparts.com/parts/mountfield  stock Mountfield spares to extend the life of your machine even further.
In order to keep your mower in tip-top condition, the BBC recommends that you have the blades sharpened regularly by a professional and suggests applying grease to any height adjustment levers, so as to keep them moving freely. They also advise checking the underside of the mower for clumps of grass clippings that may have become wedged and removing them with a stiff brush.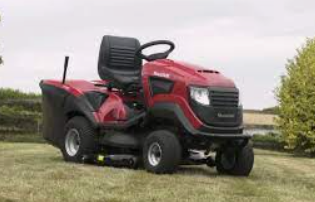 What should someone consider when purchasing a new lawnmower?
You should consider the dimensions of your plot and whether you need a mower that is easily manoeuvrable. You will have to decide on your preferred size and whether you want a push mower or one that is power-driven.
If you want a mower that is easy to manoeuvre, a four-wheeled machine will be a good choice. However, this type of mower will not create the classic striped look that many people aspire to. For that, you will need to invest in a mower with a rear roller.
Finally, if you don't want to empty the cuttings, you may choose to purchase a mulching mower, which will slice up the cuttings and disperse them back over the lawn.